German Integration courses for foreigners and immigrants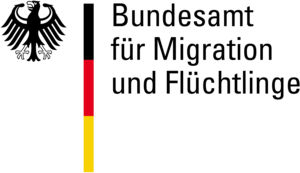 Integrationskurse
Integration Courses
Cours d'intégration
دورة التكامل
Tiếng Đức là ngoại ngữ
Интенсивный курс изучения немецкого языка
inlingua Dresden offers Integration courses for the "Federal Office for Migration and Refugees".

Integration Courses are funded language courses, which are divided into the 3 levels A1, A2 and B1 by 200 training hours each. After completion of the Integration Course an Orientation Course with 100 training hours about living in Germany and covering topics such as legislation, culture and history follows. The Integration Course is 700 training hours in total and ends with the exam, "Deutschtest für Zuwanderer" (DTZ) and a test for the Orientation Course.
For participants with previous knowledge of German it is possible to begin at a higher level module. The appropriate level will be determined through a placement test.
Our integration courses as well as registration and placement test takes place at
Nossener Brücke 12
01187 Dresden
3rd floor.
Training Duration:
25 Teaching Hours (of 45 minutes) each week
700 Training Hours in total
Dates and Times:
Monday to Friday 08:00 – 12:15 or 12:30 – 16:45
(Morning course or afternoon course)
Costs:
€ 0,00 per hour = free for eligible BAMF participants
€ 2,20 per hour = € 220,00 per module for funded BAMF participants
€ 4,40 per hour = € 440,00 per module for private participants
An exemption from the course fees is possible if you are unemployed (SGB III) or if you receive social benefits (SGB XII). An exemption is also possible if you receive housing allowance or are exempt from GEZ fees. Proof of the benefits received is required for course registration.