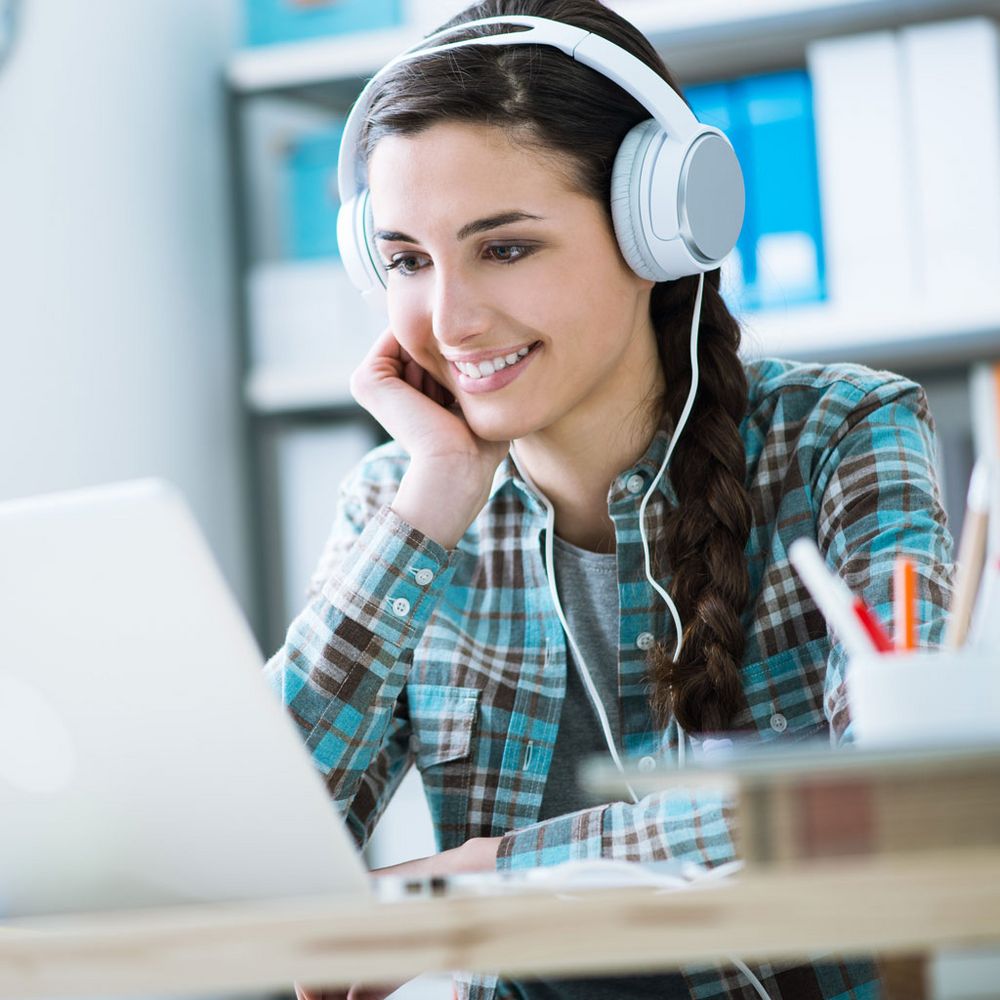 Virtual Classroom
Virtual Classroom allows you to have your usual face-to-face training from anywhere in the world without having to leave the office or your home.
Effective face-to-face training
You are often on the run or simply don't have the time to visit inlingua Dresden?
No problem: our trainers visit you in our Virtual Classroom, no matter where you are.
You will continue to speak with an actual inlingua trainer made of flesh and blood who will simply be at another location.
Your benefits:
With the training in a Virtual Classroom you will have:
the benefit of a personalized teaching experience with a native speaker
an interactive and flexible training without the time- and money consuming commute
extended, timely and locally unrestrained possibilities of revision
and the cherry on top: all inlingua materials are seamlessly embedded in our platforms and you can access them at any time during the lessons.
You can flexibly define the number of sessions depending on your needs; be it as a crash course to work on specific content or as a long-term and more general solution. You can even elect to book a combination of on-site classroom and Virtual Classroom lessons.
You will learn the language of your choice with a specially trained inlingua instructor through an online platform that will be provided by us. You will have visual on-screen contact with your trainer and – in a group session – other participants. You can speak and communicate as if in a real classroom and work together on a whiteboard.
If you …
are often on the road
are unable or not willing to visit your inlingua Dresden center
have to give an important presentation in a foreign language and want to practice beforehand
want to practice job interviews in a foreign language
want to practice telephone conferences in a foreign language
want to catch up on missed lessons in your language course
need feedback from your trainer or want to revise certain aspects
… then inlingua's Virtual Classroom is the right choice for you!
Organization
In a one-to-one training in an inlingua classroom your trainer can adapt to your very own needs and wishes. It does not get more individualized than that!
Elements of Virtual Classroom Training
free online placement test with subsequent personal consultation
personal online introduction to the technology and user interface with a trial session
live lessons with a specially trained, native-speaking trainer
materials adjusted to your previous knowledge
access to inlingua Online Learning with extended comprehensive practice possibilities
the possibility to access and revise your previously recorded training sessions